Welcome to Money Bucket!
At Money Bucket, we are dedicated to providing you with valuable financial resources to help you achieve your goals and make informed decisions. Whether you're looking to save money, manage debt, invest wisely, or plan for retirement, we have you covered.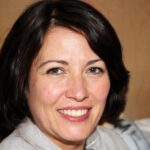 Our Editor-in-Chief, Laurel Gordon, is a renowned personal finance expert with over 20 years of professional experience in finance as a CFP, author, financial advisor, and analyst.
She holds an MBA in Finance from the Wharton School of the University of Pennsylvania.
Throughout her diverse career, Laurel has helped countless clients build wealth and achieve financial success. Her proven track record includes helping clients eliminate debt, save for retirement, and invest strategically for long-term growth.
With a keen eye for detail and a passion for helping others, Laurel is dedicated to empowering individuals and families to take control of their financial future. And now she is sharing her top financial tips and tricks with our readers at MoneyBucket.org.
Download Laurel's new ebook 10 Steps to Financial Freedom for free!
---
Save Money:
Debt Management:
Budgeting:
Saving and Investing:
Real Estate Investing:
Risk Management:
Retirement:
Earning Money:
Credit Cards and Credit Score:
Loans:
Taxes:
Financial Literacy:
Social Security:
Please note that these links are just a glimpse of the valuable content available on our website. Feel free to explore our other sections and resources to further enhance your financial well-being.
We are committed to providing you with reliable, accurate, and practical financial information. Start your journey toward financial success with Money Bucket today!