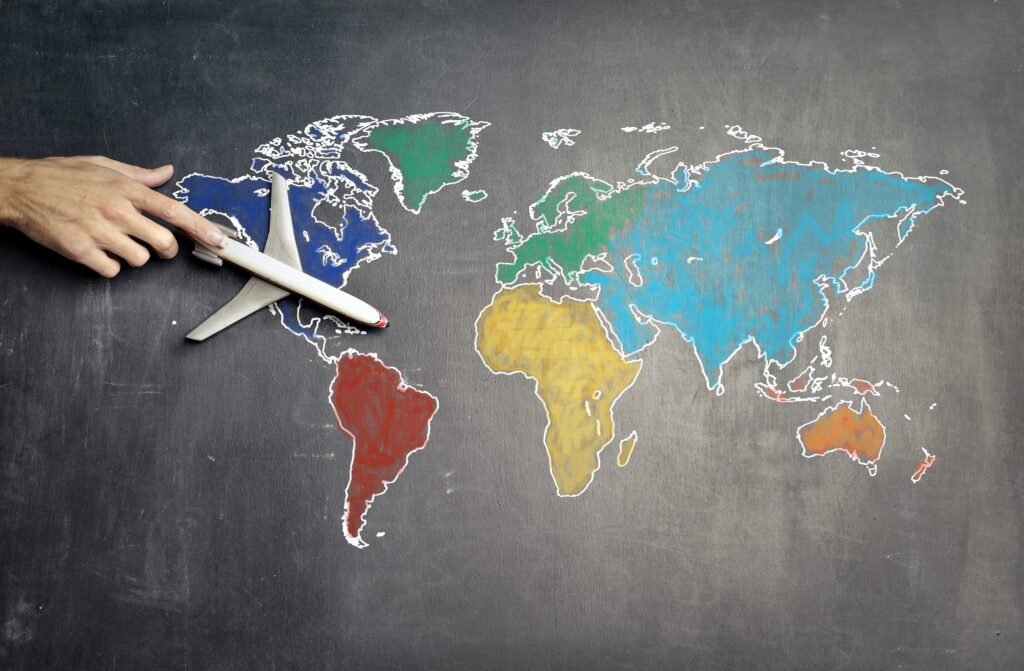 Welcome to the ultimate guide on how to find cheap flights and save money on airfare! As a personal finance consultant, I know the importance of saving money, especially on air travel. Here, I'll reveal 10 cheap flight secrets to help you cut costs and make your dream vacation a reality.
Know the Best Time to Book Cheap Flights
Seasonal booking trends can greatly impact prices, so plan accordingly. Booking flights well in advance often yields the best deals. Use Google Flights to explore multiple departure points for the same destination and maximize your savings.
Use the Stopover Trick
This clever hack involves booking a flight with a layover in your actual destination, then ditching the final leg. For example, a stopover in London while en route to Paris could save you big bucks. Utilize free websites like Skiplagged to find stopover connections.
Use Apps to Find the Cheapest Days to Book
The Hopper app helps identify the cheapest days to book flights. Business travel can be pricey, but knowing when to avoid it can save you money. First flights of the day are typically the most affordable.
Use an Incognito Browser or VPN
Airlines often personalize their pricing based on your browsing history. Using incognito browsing or VPNs can help you avoid personalized pricing. Don't forget to scroll to the bottom of search results to check Southwest Airlines pricing, as they often don't appear at the top.
Mix and Match Airlines
Consider booking one leg of the journey with one airline and the return flight with another. Using Kiwi.com can help you find airline options while booking multiple airlines through Priceline or Expedia can save you even more.
Buy Gift Cards at Warehouse Clubs
Save money by purchasing airline gift cards at warehouse clubs like Costco. For example, you might find a great deal on a Southwest Airlines gift card. Additionally, warehouse club travel agencies often offer excellent travel packages for members.
Sign Up for Airline Credit Cards
Airline credit cards offer benefits such as bonus points and perks that can save you money. When choosing a card, consider factors like annual fees, rewards programs, and point transfer options. Transferring points from credit cards to airlines can help you accumulate even more savings on cheap flights.
Use Google Flights to Plan Your Vacation
The Explore tab on Google Flights helps you find low direct airfare options. Simply input your preferred destination, and Google Flights will display the best deals available. You can also discover great hotel deals through Google Flights.
Use SeatGuru to Find the Best Seats
SeatGuru is an invaluable resource for long-haul travel, providing information about the best seats on your flight. For instance, SeatGuru can show you details about Delta economy seats from Detroit to London. This way, you can make an informed decision and have the most comfortable journey possible.
The Bottom Line: Enjoy Your Cheap Flights!
In this article, we've covered 10 secrets to finding cheap flights to help you save money on air travel. Remember, the importance of saving money on airfare cannot be overstated, as it can make the difference between an affordable dream vacation and a big debt to repay. Armed with these hacks, you're ready to embark on your next journey without breaking the bank. So go ahead, try out these tips, and get ready to soar high on savings!

Note: The U.S. Public Interest Research Group revealed a significant increase in airline complaints in 2021 compared to pre-pandemic 2019 levels. Despite fewer travelers, complaints rose from 15,342 to 60,732. The top three issues were refund-related complaints, flight problems (cancellations and delays), and baggage issues. The Department of Transportation's Airline Cancellation and Delay Dashboard aims to help passengers understand their rights and entitlements. Visit the dashboard if you have complained to the airline and want to request a refund.