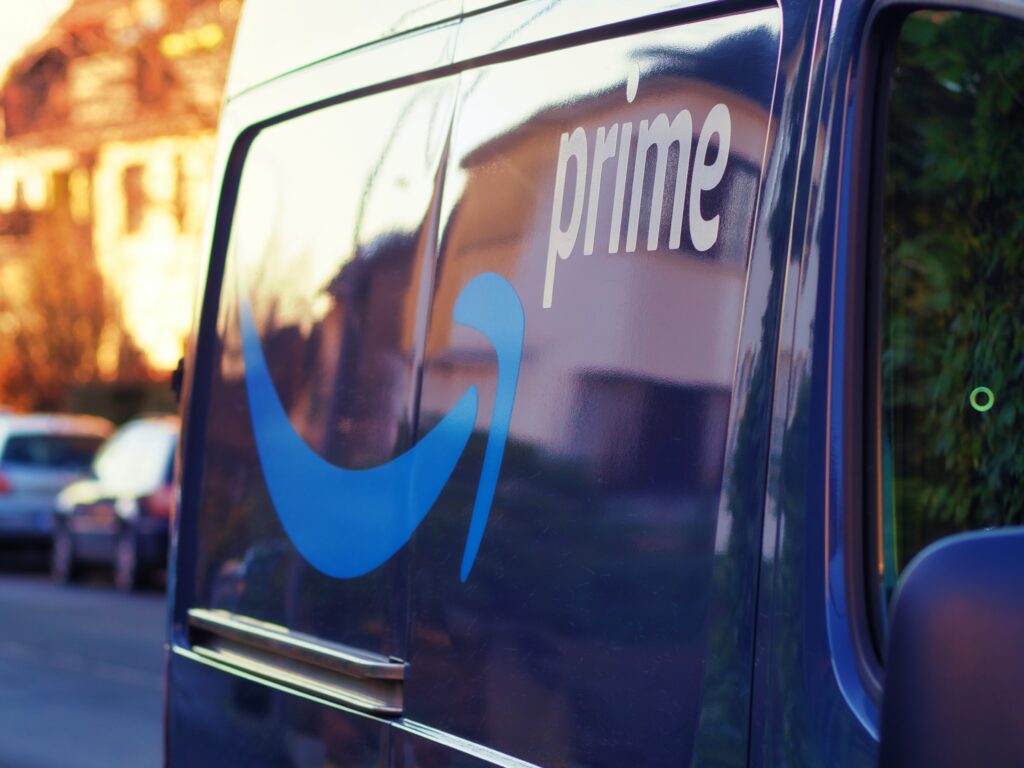 Did you know that your Amazon Prime membership comes with a treasure trove of benefits and perks just waiting to be discovered? It's like having a secret superpower that you didn't even know existed! I'm here to unveil 10 hidden gems that will take your Amazon Prime experience to new heights.
1. Say goodbye to high prescription costs with PrimeRx and RxPass
Struggling with sky-high medication costs? Amazon has got your back with PrimeRx, their answer to GoodRx. Just type in your prescription, select a pharmacy, and use the provided card to enjoy lower prices. And that's not all – with RxPass, you can get access to common generic medications for a flat fee of just $5 per month!
2. Fashion finds at a fraction of the cost
Ever stumbled upon a fashion item online that's just out of your budget? With Amazon's screenshot-to-search feature, you can find nearly identical items at much lower prices. Simply take a screenshot, upload it using the Amazon app, and watch the savings roll in.
3. Whole Foods savings for Prime members
Think Whole Foods is too expensive? Think again! As a Prime member, you can score cheaper food prices at Whole Foods, sometimes even beating Walmart prices. From marinara sauce to lemonade and pistachios, the savings really do add up!
4. Earn money while shopping on Amazon
Who wouldn't want to get paid for shopping? Amazon rewards your patience with digital credits when you choose slower shipping. Plus, the Amazon Shopper Panel can help you earn over $12 back each month just by sharing your shopping data. And don't forget the Amazon Prime credit card, offering 5% back on store purchases!
5. Pay with Venmo for extra perks
Prefer not to share your banking info with Amazon? Pay with Venmo instead and sometimes get rewarded for doing so. Keep an eye out for promotions like $5 off when you spend $50 or more – just for using Venmo.
6. Exclusive Zappos benefits and Try Before You Buy program
As a Prime member, enjoy free upgraded shipping and exclusive deals on Zappos. And on Amazon, take advantage of the Try Before You Buy program, where you can try on up to six items and only pay for what you decide to keep.
7. Virtual doctor visits and medication sorting
Need medical advice but don't have time for a doctor's appointment? Book a virtual call with a doctor for a fraction of the cost of an insurance copay. Plus, Amazon offers a free medication sorting and delivery service, making managing multiple prescriptions a breeze.
8. Early access to lightning deals and "Thursday Night Football"
Get a head start on limited-time lightning deals and enjoy free streaming of "Thursday Night Football" as a Prime member. It's like having VIP access to exclusive sales and entertainment!
9. Send gifts without knowing the recipient's address
Surprise someone with a gift from Amazon without spoiling the surprise. All you need is their phone number or email address, and you can send a package without knowing their physical address.
10. Secure package delivery with Amazon Key and pick-your-delivery-day
Avoid package theft with Amazon Key, allowing background-checked delivery drivers one-time access to place a package in your garage. Or choose a specific delivery day to ensure you receive your packages when you're at home.
Bonus tips: Price matching and easy subscription box management
Did you know that some retailers, like Target and Best Buy, will match Amazon pricing? Just present the identical item from Amazon, and they'll match the price. Also, manage all your subscription boxes with ease using the "Subscribe & Save" feature on Amazon. Update your delivery frequency, skip a month, or cancel altogether with just a few clicks.
With these 10 hidden gems (plus the bonus tips), you'll find new ways to make the most of your Amazon Prime membership in 2023. So go ahead and unlock the true potential of your Prime subscription, making your life easier, more convenient, and saving you a little money along the way. Happy shopping!