Welcome, future first-time homebuyer! Buckle up, because you're about to embark on the thrilling rollercoaster ride that is buying your first home. With my 20 years of personal finance expertise, I'm here to guide you through the ups, downs, and loop-de-loops of this exciting journey in this first-time homebuyer's guide.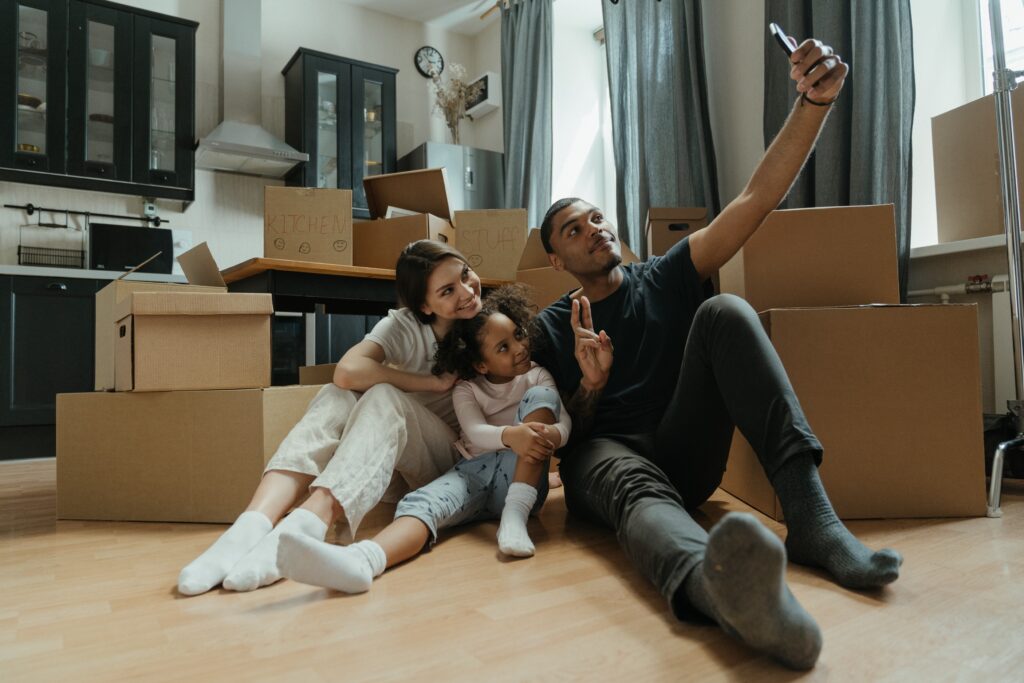 First-Time Homebuyer: Get Your Finances in Order
Before you start dreaming of white picket fences, let's lay the groundwork for your financial success.
Save for a Down Payment
Shoot for the stars, or in this case, 20% of the purchase price. Saving for a down payment is like training for a marathon—you have to start small and work your way up.
Pay off high-interest debt (credit cards, personal loans)
Cut back on expenses: Brew your own coffee, walk instead of Uber, or host game nights instead of dining out.
Automate savings: Have a portion of your paycheck automatically deposited into a designated savings account.
Check Your Credit Score
Your credit score is like your dating profile—it determines if you're a catch or not. Lenders want to see that you're responsible and can commit to a long-term relationship (loan repayment).
Request a free credit report from the three major bureaus: Equifax, Experian, and TransUnion.
Dispute any errors on your report.
Improve your credit score: Make timely payments, reduce your credit utilization, and avoid applying for new credit.
Get Pre-Approved
Pre-approval is like a VIP pass to the front of the line at your favorite concert—realtors and sellers will take you more seriously.
Gather financial documents: W-2s, pay stubs, tax returns, and bank statements.
Shop around for lenders: Banks, credit unions, and online lenders all want a piece of your business.
Select a lender and get pre-approved: They'll determine the loan amount you qualify for and provide a pre-approval letter.
Home Shopping for the First-Time Homebuyer
Choosing the Perfect Abode
Now, let the fun begin! It's time to find the house that makes your heart sing (and your wallet not weep).
Determine Your Must-Haves
Create a wish list for your dream home. Prioritize your needs over your wants.
Location: Consider commute times, school districts, and access to amenities.
Size: How many bedrooms and bathrooms do you need?
Style: Ranch, Victorian, or a chic city loft?
Work with a Real Estate Agent
A good agent is like a personal shopper—they'll help you find the perfect fit.
Ask for recommendations from friends, family, or coworkers.
Interview potential agents: Assess their expertise, communication style, and familiarity with your target area.
House Hunt with Confidence
When you find "the one," you'll know it.
Attend open houses and private showings
Keep an open mind, but also trust your gut.
Take notes and photos: Document each house you visit to make comparisons easier.
Be patient: Rome wasn't built in a day, and neither is the perfect home. Give yourself time to find the right fit.
Making an Offer and Closing the Deal
Congratulations! You've found your dream home. Now, it's time to make an offer and seal the deal.
Make a Competitive Offer
Offering too little can lead to a bidding war while offering too much can strain your finances.
Consult your real estate agent: They'll advise you on the best offer based on the local market and property condition.
Include contingencies: Home inspection, financing, and appraisal contingencies can protect you from unforeseen issues.
Navigate the Closing Process
You're in the home stretch! Just a few more steps before you can pop the champagne.
Get a home inspection: A professional inspector will identify any potential problems or necessary repairs.
Secure your mortgage: Work with your lender to finalize the loan and lock in your interest rate.
Attend the final walkthrough: Ensure all agreed-upon repairs were completed and the property is in good condition.
Sign the paperwork: At closing, you'll sign a stack of documents and receive the keys to your new kingdom.
Federal First-Time Homebuyer Programs
The federal government wants to help you achieve the American Dream! Here are some programs designed to make homeownership more attainable.
FHA loans: These loans, backed by the Federal Housing Administration, offer low down payments (3.5%) and more lenient credit requirements.
VA loans: Veterans and active-duty military members can benefit from no down payment and competitive interest rates through this program.
USDA loans: For those looking to buy in rural or suburban areas, USDA loans offer no down payment and low interest rates.
State-by-State First-Time Homebuyer Programs
Each state has its own set of homebuyer programs to help you plant roots in your community. Below is a list of programs by state. For detailed information on each program, visit your state's housing finance agency website.
Below is a comprehensive list of first-time homebuyer programs for each state. Remember to research local and county programs, as they may offer additional assistance.
Alabama
Alaska
Arizona
Arkansas
California
Colorado
Connecticut
Delaware
Florida
Georgia
Hawaii
Idaho
Illinois
Indiana
Iowa
Kansas
Kentucky
Louisiana
Maine
Maryland
Massachusetts
Michigan
Minnesota
Mississippi
Missouri
Montana
Nebraska
Nevada
New Hampshire
New Jersey
New Mexico
New York
North Carolina
North Dakota
Ohio
Oklahoma
Oregon
Pennsylvania
Rhode Island
South Carolina
South Dakota
Tennessee
Texas
Utah
Vermont
Virginia
Washington
West Virginia
Wisconsin
Wyoming
Each state program may have specific eligibility criteria, so it's essential to thoroughly explore the options and requirements. These programs can change over time, so always check the official state housing agency websites for the most up-to-date information.
Now that you're equipped with this list of first-time homebuyer programs, you're well on your way to making your homeownership dreams a reality!
The Bottom Line
With this guide, you've got the keys to success, and it's time to start your journey toward homeownership. With this information in hand, you'll be ready to tackle the homebuying process like a pro. Happy house hunting! 🏠
Additional Resources for First-Time Homebuyers
Below is a list of valuable resources to help first-time homebuyers navigate the home-buying process.
1. Consumer Financial Protection Bureau (CFPB)
A government agency that offers resources and tools for homebuyers, including a comprehensive guide on shopping for a mortgage, understanding loan options, and closing on your new home.
2. HUD.gov Homebuying Programs by State
A resource provided by the U.S. Department of Housing and Urban Development (HUD) that lists homebuying programs available in each state, including local homeownership counseling services.
A useful online tool that helps you estimate your monthly mortgage payments, taking into account the home price, down payment, loan term, interest rate, and other factors.
4. Freddie Mac Get Smart Credit
Valuable information about credit management, understanding credit scores, and improving your credit standing to help you prepare for homeownership.
The official website for obtaining your free annual credit report from the three major credit bureaus (Equifax, Experian, and TransUnion) to review your credit history before applying for a mortgage.
This website operated by Fannie Mae lists foreclosed properties for sale and provides resources for homebuyers, including information on special financing options for purchasing foreclosed homes.
8. Zillow
A popular online real estate marketplace that allows you to search for properties for sale, access home value estimates, and find local real estate agents.
9. Trulia
Another popular online real estate marketplace that helps you find homes for sale, get local real estate information and access useful tools like affordability calculators and neighborhood insights.
10. Realtor.com
A comprehensive real estate search platform operated by the National Association of Realtors® that provides property listings, market trends, mortgage resources, and local agent directories.
These resources are just a starting point for first-time homebuyers, but they can provide valuable guidance and support as you embark on your homebuying journey.