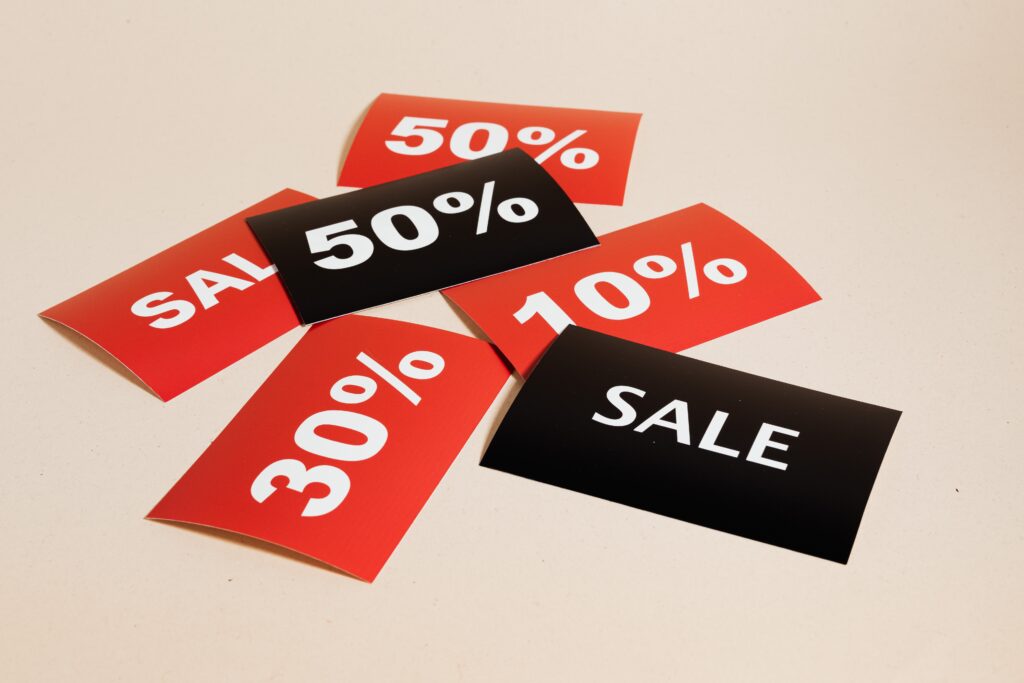 Are you ready to start saving money with coupons and become a coupon mastermind? What if I told you you could save money like never before? With the power of coupons at your fingertips, you can save money on everything from groceries to entertainment. Join us as we reveal the secrets to conquering the coupon kingdom and transforming your finances. Get ready to clip, save, and reign supreme!
The Wonderful World of Coupons: A Beginner's Guide
Types of Coupons: Know Your Savings Arsenal
Manufacturer coupons – Issued by product manufacturers, these gems can be found in newspapers, magazines, and online. They're accepted at most retailers.
Store coupons – Exclusive to specific retailers, store coupons are often found in weekly ads or loyalty programs. Pair them with manufacturer coupons for extra savings!
Digital coupons – Wave goodbye to paper cuts and hello to the digital age. Load these convenient coupons directly onto your store loyalty card or smartphone.
Rebate apps – Get cashback on your purchases by using rebate apps like Ibotta or Fetch Rewards. Shop, snap, save!
Newspapers and magazines – Don't toss out that Sunday paper just yet! Newspapers and magazines are a goldmine of manufacturer coupons.
Online coupon websites – Explore the digital coupon realm with websites like Coupons.com, RetailMeNot, and SmartSource.
Store websites and apps – Visit your favorite store's website or download their app to access exclusive digital coupons and promotions.
Social media – Follow your favorite brands and retailers on social media to stay updated on the latest deals and coupon giveaways.
Mastering the Art of Couponing: Strategies for Success
Organizing Your Coupons: Conquer the Chaos
Coupon binder – Create a binder with clear plastic sleeves to store and categorize your coupons. Flip through with ease and never miss a deal!
Digital organization – Streamline your digital coupon collection by using apps like SnipSnap or Coupon Sherpa.
Expiration dates – Keep an eye on those pesky expiration dates and prioritize your coupons accordingly. Remember, a well-organized couponer is a successful saver!
Combining Coupons and Sales: Double (or Triple) the Savings
Stacking coupons – Multiply your savings by stacking store and manufacturer coupons. Your wallet will thank you!
Price matching – Some retailers offer price matching, allowing you to use competitor coupons and get the best deal in town.
Timing your purchases – Wait for sales and promotions to maximize your coupon savings. It's all about striking when the iron is hot!
Decoding Coupon Lingo: Unravel the Mysteries
BOGO – Buy One, Get One free (or discounted). Grab a friend or stock up for double the fun!
Catalina – Printed at the register, these coupons can be used on your next shopping trip. Keep an eye out for these unexpected treasures!
OYNO – "On Your Next Order" coupons offer discounts on future purchases. A little delayed gratification never hurt anyone!
Coupon Etiquette: Be a Savvy and Respectful Coupon User
Reading the fine print – Pay close attention to the terms and conditions of each coupon to avoid misunderstandings and ensure a smooth shopping experience.
Being mindful of store policies – Familiarize yourself with each store's coupon policy to avoid any hiccups at the checkout line.
Not clearing shelves – Remember, sharing is caring! Leave some products for fellow shoppers, and avoid taking more than you need.
Saving Money with Coupons Beyond Groceries: The Sky's the Limit
Dining Out: Savor the Savings
Restaurant coupons – Keep an eye out for restaurant coupons in local newspapers, magazines, or online. Bon appétit and bon savings!
Loyalty programs – Many eateries offer loyalty programs with exclusive coupons and promotions. Sign up and reap the delicious rewards!
Entertainment: Have a Blast on a Budget
Movie and event coupons – Score discounted tickets to movies, concerts, and other events by hunting down coupons and promotional offers.
Attraction and travel coupons – Explore new cities or enjoy a staycation with attraction and travel coupons. Adventure awaits (and so do the savings)!
Retail and Services: Shop 'Til You (Don't) Drop
Retail coupons – Save on clothing, electronics, and more with retail coupons from your favorite stores. Shop smart and look fabulous!
Service coupons – Don't break the bank on car maintenance, haircuts, or other services. Search for coupons and discounts to save money on everyday needs.
The Bottom Line
With your newfound coupon knowledge and mastery, you're ready to save money like a pro! Embrace the power of coupons and watch your savings soar. As you embark on your couponing journey, remember to have fun, be patient, and celebrate your victories. So, go forth, clip those coupons, and reign supreme in the kingdom of savings!